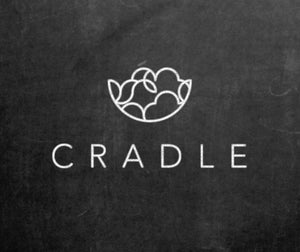 Cradle - Plant Based Cafe

On a recent trip to the U.K. we stumbled across this amazing vegan cafe hidden in the sleepy Suffolk town of Sudbury. And believe us it is well worth a visit.
Cradle offers a wide range of vegan delights from pastries to healthy salads and cooked options. Using homegrown and locally sourced produce. With an emphasise on healthy vegan dishes but with an element of decadence. 


As a social enterprise the establishment injects their profits into projects that help bring us closer to the food we eat. Supporting local organic farmers as well as other causes. The group have also started a permaculture garden, "an approach to growing food and living cooperatively with nature, combined with guiding principles to help people put these ideas into action".
These guiding principles are fantastic and really show that great tasting vegan food that is nutritious and sustainably sourced is absolutely possible. We were blown away by the food we sampled and yes we went back for more!

Opening times:
Wednesday, Thursday, Friday, Saturday 8-16
Saturdays from 19-23.
The cafe has opened on Sundays twice for a trial which looked to us a success as there were people queuing for a seat on both occasions so we hope that Sundays may become a permanent feature. 

We highly recommend this fantastic plant based cafe! And will most definitely be returning when we are back in the U.K. You will not be disappointed! The menu changes from week to week depending on availability of produce and seasonal variations but if the orange and cardamom buns are there grab them! And an absolute must is to sample their freshly baked bread!!   

---